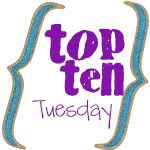 Remember:
YOU. CAN. DO. IT.
1. Set low goals.
If you keep hitting snooze and can't seem to get out of bed; tomorrow morning, wake up and go sleep on the couch. You've done step 1 in MYM: Get out of bed!
2. Give & Take.
Sometimes, my sink stays full of dishes so I can go to bed at a decent time so I can wake up early.
I find there's always a give and take if I want to have my mornings.
3. Remove the Competition.
It's just our human nature to compare and compete. I even compare myself to myself. If I have a great morning on Monday, but Tuesday my phone dies and I wake up an hour late, it's okay.
MYM is not a race or a competition, it's an unfolding experience of growth that happens with time.
4. Try 1 step at a time.
I've had more success with my Mornings when I take it slow. I practice one step at a time.
When I've tried to do all four MYM steps at once I fail. It's all about Baby Steps!
5. Prep the night before.
First and foremost, plan at night. My mornings run smoothly when I prep at night. No night = No morning.
6. Be Patient.
Again, it's not a competition, but an unfolding experience that happens with time.
MYM is much like a budding rose that has begun to bloom, it will happen with the right environment and time. Cut yourself some slack, you're doing a great!
7. Goodbye Night.
I can't say "HelloMornings if I don't say, "GoodbyNight". Going to bed early is definitely overrated!
8. Accountability.
I overlooked this point in Kat's book the first time I began MYM; and to be honest, I didn't do so hot.
Having someone to be accountable to is like using handrails when you're going down the stairs, it's there to help you balance. Find accountability on FaceBook and Twitter or even better, have a friend text you each morning!
9. Tweak it.
When I first started MYM, it took a few weeks of trial and error to figure out what worked for me. You have to find that groove that works for you: what time to go to bed, where to spend your quiet time, what to read, where to exercise, etc. If plan A isn't working, don't be afraid to tweak things to find what works best for YOU!
10. Aim for growth.
Perfection is not the goal.
Having a morning time is to help replenish us so we're full and ready to pour into our family. There is no score chart or grade, only growth!
If you haven't downloaded and printed Kat's free e-Book, I highly suggest it! Go here for all the details.